Yikes, Someone's going to steal my idea!
Published Under
entrepreneurship
Have you had an idea that's so great you're worried it might get copied by someone else? If so, you're not alone. There's a common myth held by so many "want to be entrepreneurs" that their ideas need to be secret for fear that someone else may copy them.
This is not only wrong* but also the most likely reason the idea will never succeed.
*There are a few exceptions to this. If a company has already taken radical unproven ideas to market and achieved success, their next ideas will be more attractive to their competition.
There are very few original ideas in tech. Most ideas are just a slightly different vision of an existing solution. Facebook was not that original as a product, there were already plenty of examples of social media platforms out there. Facebook's key difference was that it started focusing on a niche and grew from there.
The chances are, if you do enough research then you will find your idea already exists. This does not mean it's not worth exploring further, although ask why you'd not discovered the idea online already.
No-one will steal your idea
If you work in development, it's likely that most of your peers can build products, so you may worry about them developing your idea. In reality, most people are lazy and taking an idea to market is hard. For your idea to succeed it will take more than coding alone. If you believe in your idea, then you have to decide how much time you will sacrifice to build it. Are your colleagues going to spend their days and nights working on it?
Having built many products from scratch I can tell you that the real work and ultimate success is in the marketing and growth, not the code.
Look for a partner
Rather than worry about people copying an idea, it may be more beneficial to encourage people to join you. We'll explore these options in more detail in a future article.
Getting feedback quickly is essential
The longer you think about your idea, the more invested you become in it. After a while, it becomes so important that you end up avoiding anything that could derail it. We can even get to where we avoid searching the internet for keywords that may reveal competition or a better solution. Early feedback is far more useful before you get too attached to the idea.
Keeping quiet killed a product
Several years ago a company invested in a startup to develop a website promoting second-hand cars. The unique selling point behind the site was great and the product should have been a huge success. Unfortunately, it wasn't. There were several reasons the product failed, of which I'll cover in future articles, however, the first problem was, they kept it secret until they launched it.
So why was this a problem?
First, the website had no presence in the major search engines despite having almost a year of development time to start the marketing. Second, potential customers did not understand what the product was and why they should pay to be on it. The product was now live with few paying customers. Third, whilst the idea was good, there was no feedback until after they launched the product. The company funding the project had great relations with the motor industry and could have involved potential customers at the development stage which would have given them more investment into the product.
Over Complicated Solutions
The longer you keep an idea to yourself, the more complicated it becomes. The initial simple idea gets expanded to cover more and more functionality and at some point, it becomes hard to explain and expensive to build.
When a potential startup tried to recruit a friend, the founders had told him the idea was a secret and he should not share it with anyone. The problem was, he didn't know if he should get involved and without being able to discuss the solution there was only one safe bit of advice, which was "Walk away" A few discussions later he shared the idea on the basis it would go no further and after reviewing the proposal, it turned out that there was no real business model. The initial, exciting idea was, in fact, nothing more than a series of statements describing workflows that would enjoy automation. The project was just a long list of confusing features and the founders need not be concerned anyone steals their idea because there wasn't one. Had they discussed the idea with the right people, there may have been something worth pursuing however they had now convinced themselves that the business would only work with all 50 plus features.
Beware of the Echo Chamber
Another mistake people make is sharing the idea with the wrong people. Telling friends and family may just provide some ego-boosting and can leave you believing that the idea has potential because you've been told what you want to hear. Instead, you need to talk to the people who will use your idea. At some point you will have to sell it to them for real, so you may as well test the idea now.
As you explain your idea, work on your elevator pitch. You should be able to explain the idea both clearly and concisely.
Ideas are easy, execution not so…
Anyone can have an idea. There's nothing clever about it. I've worked with people in the past who have walked in the room with outrageous ideas and then blamed the team for not delivering. For example, one of my favourite little gems was, "We should build our own web browser, for people to use instead of chrome or IE. That way we can control where they buy from and we'll make a fortune on affiliates"
It took a long time to convince the owner of the above idea, it was "Unrealistic"
An idea should not be a wish list, it should have a clear definable outcome. If you plan to make money from the idea, then it should have a target audience and a financial model that's easy to explain and understand.
NewItUp - The idea
When I came up with the idea for this site, I wanted to test it on as many people as possible before getting started. The first task was to define the initial goal.
"To help software developers aged between 35-55 progress their career or use their skills to create an alternative source of income source."
Once I'd decided on the niche, I started telling people about it. Friends would ask me for more detail and also send me links to similar ideas. The more I discussed the idea I realised that it was worth pursuing and the feedback from others helped refine the plan.
By discussing your ideas, you become accountable for them. If your idea is interesting, people will ask you where you're up to, which will help drive you to deliver something.
So what ideas are vulnerable
Until you build something your idea is safe. If your idea is fairly simple, then as it gains traction and your user base grows, people will inevitably try to copy it. It's at this point people look at external capital to grow quickly to improve brand awareness and make it difficult for others to compete. Uber is an extreme example of this. At the time of writing, there are countless copies of the Uber model however none of them threatens Uber's dominance.
Ignore the haters!
Before we finish let's deal with what is probably the only negative side of sharing your ideas. As you share your ideas with more people, you'll come across certain folk who just want to prove you wrong. They'll often show you the idea is not original, someone else has done it or that it's just no good.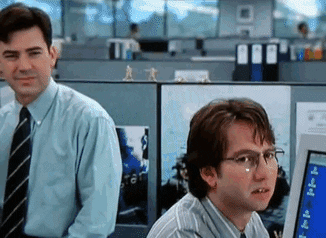 These people typically achieve little in life but blame everyone else for their failings. Don't let them break your spirit or enthusiasm, instead use them to strengthen your idea. At some point, you must convince people to purchase/invest in your solution and that will mean dealing with negative feedback. It's unlikely you'll ever convince these types of people of your idea, but you can test out your responses
So what are you waiting for
So, if you've got an idea that you really want to build, start talking about it with everyone who will listen. After that, if you still believe in it then go build it as quickly as possible.
Good luck